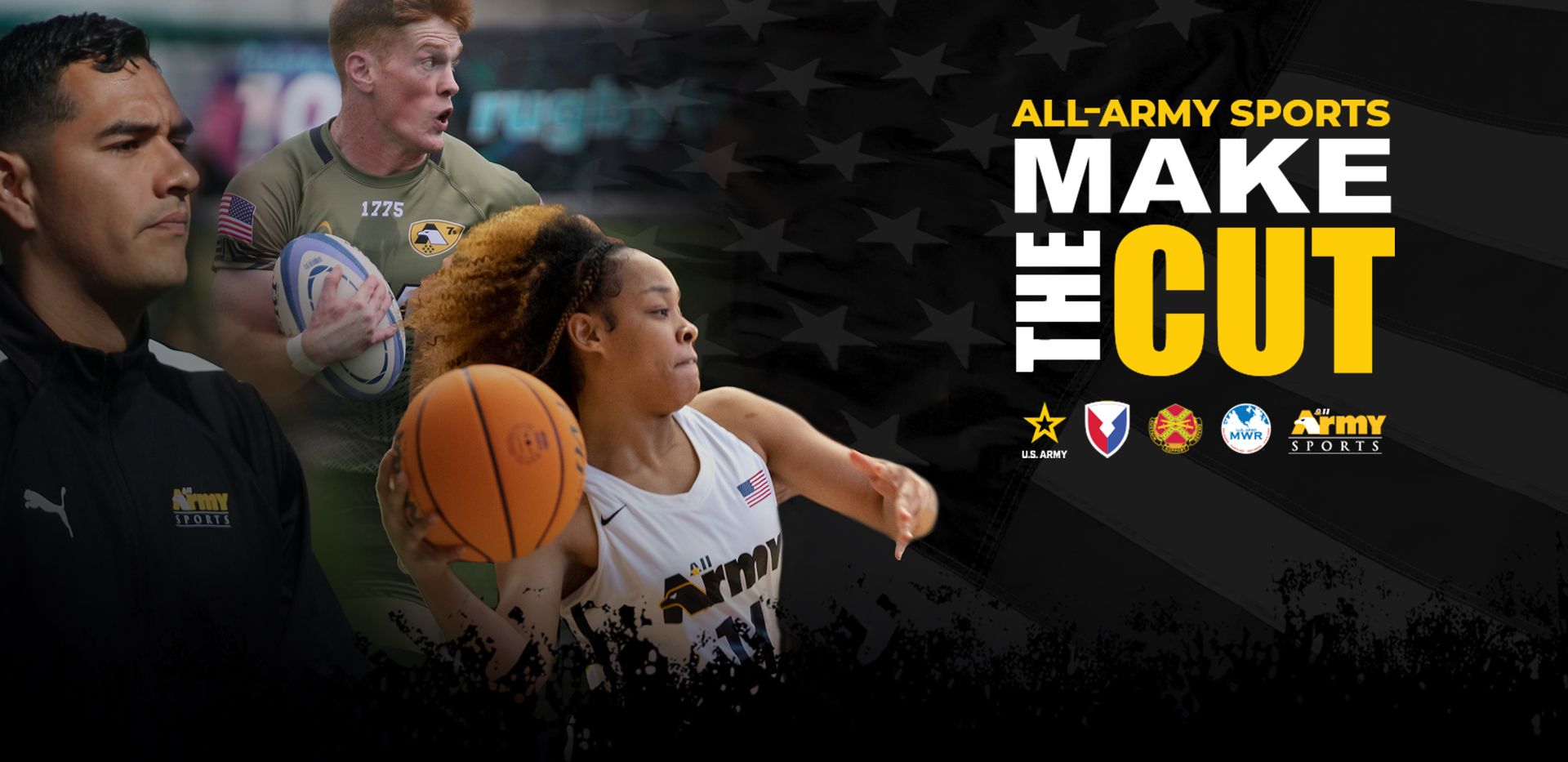 Attention Soldier-Athletes, Coaches, and Trainers!
Are you ready to compete for a coveted spot on the Army's prestigious sports teams?
Put your skills to the ultimate test with All-Army Sports!

If you secure a spot on an All-Army Sports team, you'll have the opportunity to compete at elite
levels nationwide and possibly worldwide. Challenge your counterparts from other services and even other nations' militaries. Achieve victory and take home the gold while maintaining your rank, unit, and mission. Our sports programs typically offer short TDY opportunities, ranging from four days to three months, depending on the sport and your selection for higher-level competitions. This incredible opportunity is
open to all: Active Duty, Army Reserve, Army National Guard, and Active Guard Reserve (AGR).

Think you've got what it takes? Explore our All-Army Sports offerings, discuss them with
your leadership, and apply with your best foot forward when the time comes!
Join All-Army Sports and unleash your athletic potential on a global stage.