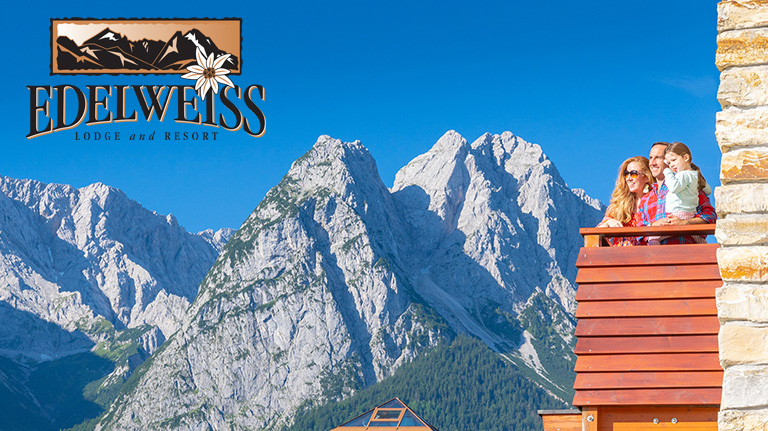 Edelweiss Lodge and Resort expands availability to all eligible guests within Europe!
The Edelweiss Lodge and Resort in Garmisch, Germany, is now accepting reservations from eligible service members and other authorized guests stationed within Europe. Guests stationed outside of Germany can begin to stay at the Resort starting 6 July. Edelweiss Lodge and Resort has been open since June 15th, initially, opening only for those stationed in Germany and with 50% maximum occupancy.
This expanded authorization does not include travelers arriving direct from the United States at this time. Resort operators plan to expand eligibility to all authorized guests as soon as conditions related to COVID-19 permit. The priority is reopening with health and safety at the center of operations, said officials with the Armed Forces Recreation Center Resorts, which operates the facility. Edelweiss Resort is required to follow host nation and military guidelines and will continue to monitor the situation for potential changes.
Upon reopening, some of the normal amenities and vacation services will be limited. Glass partitions have been installed at the front desk and key locations. Hand-sanitizer stations have been installed at all entrances and restaurants. Appropriate protective equipment has been provided to employees, and the staff have been trained on the new standards and expectations related to hygiene, cleanliness, social distancing and safety. Limited housekeeping services will be available on a daily basis.
Guests will be asked to bring their own masks for use in common areas and observe physical distancing guidelines. Officials also recommend that guests make purchases with a credit card or charge to their room to reduce cash transactions.
"After nearly three months being closed, it is great to finally be able see guests come through our doors again ," said Brian Borda, general manager of Edelweiss Lodge and Resort.
"I am confident that our guests will be able to enjoy a relaxing vacation knowing we are doing everything to create an environment that puts health and safety at the front of everything we do," Borda said. For the most recent information, visit EdelweissLodgeandResort.com.
Free Vacation Planning Guide
Life is stressful. Planning a vacation shouldn't be. Spark your imagination on just how great a vacation can be to Edelweiss Resort. All of our activities, programs, recreation, events in one handy guide for your vacation planning. Edelweiss Lodge and Resort is just 56 miles from Munich and 34 miles from Innsbruck. That puts us thousands of miles from the ordinary and smack in the middle of Alpine adventure central. We're well positioned to deliver authentic Alpine experiences for your whole family, from sightseeing and tours to more active pursuits.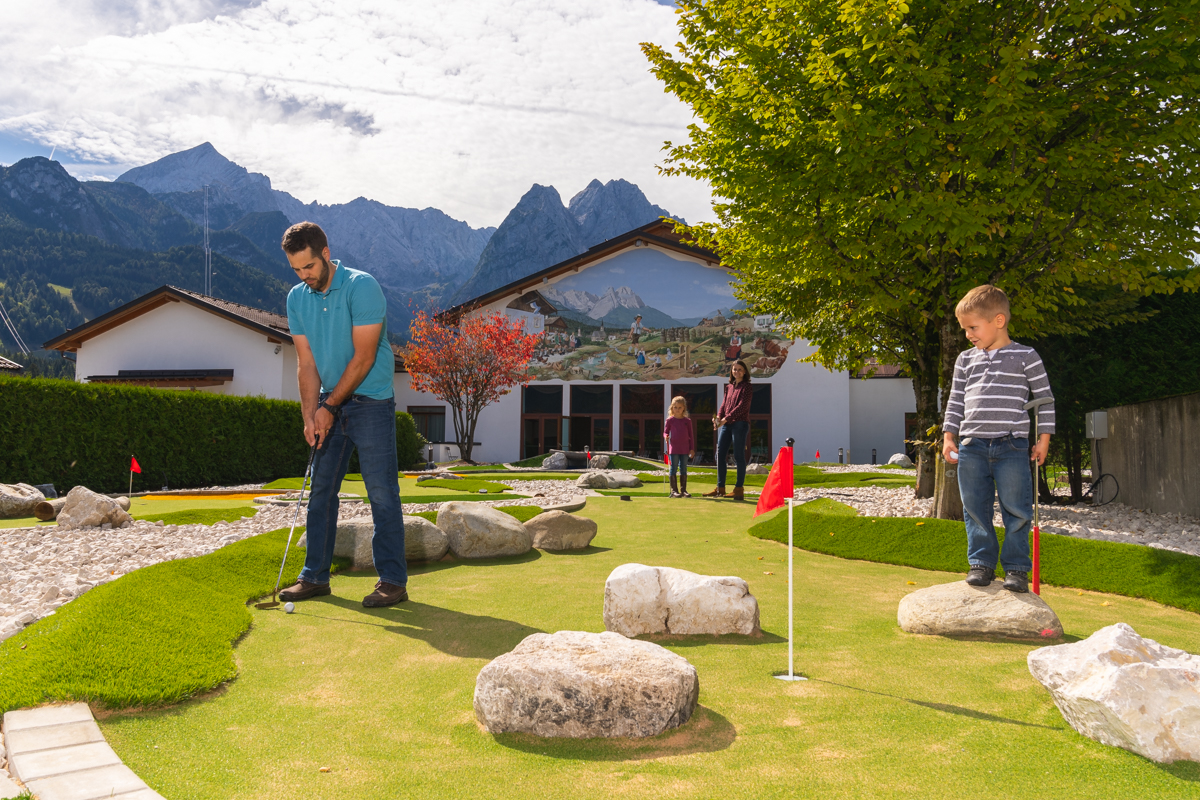 New Mini Golf Course
Hit the links for a little family friendly competition while on vacation. Our 9 hole mini golf course has some of the best views anywhere in the Alps. The course is brand new. Head down to the Point Wellness Club to pay your green fees and get your club and ball. Valid for 18 holes and open during daylight hours.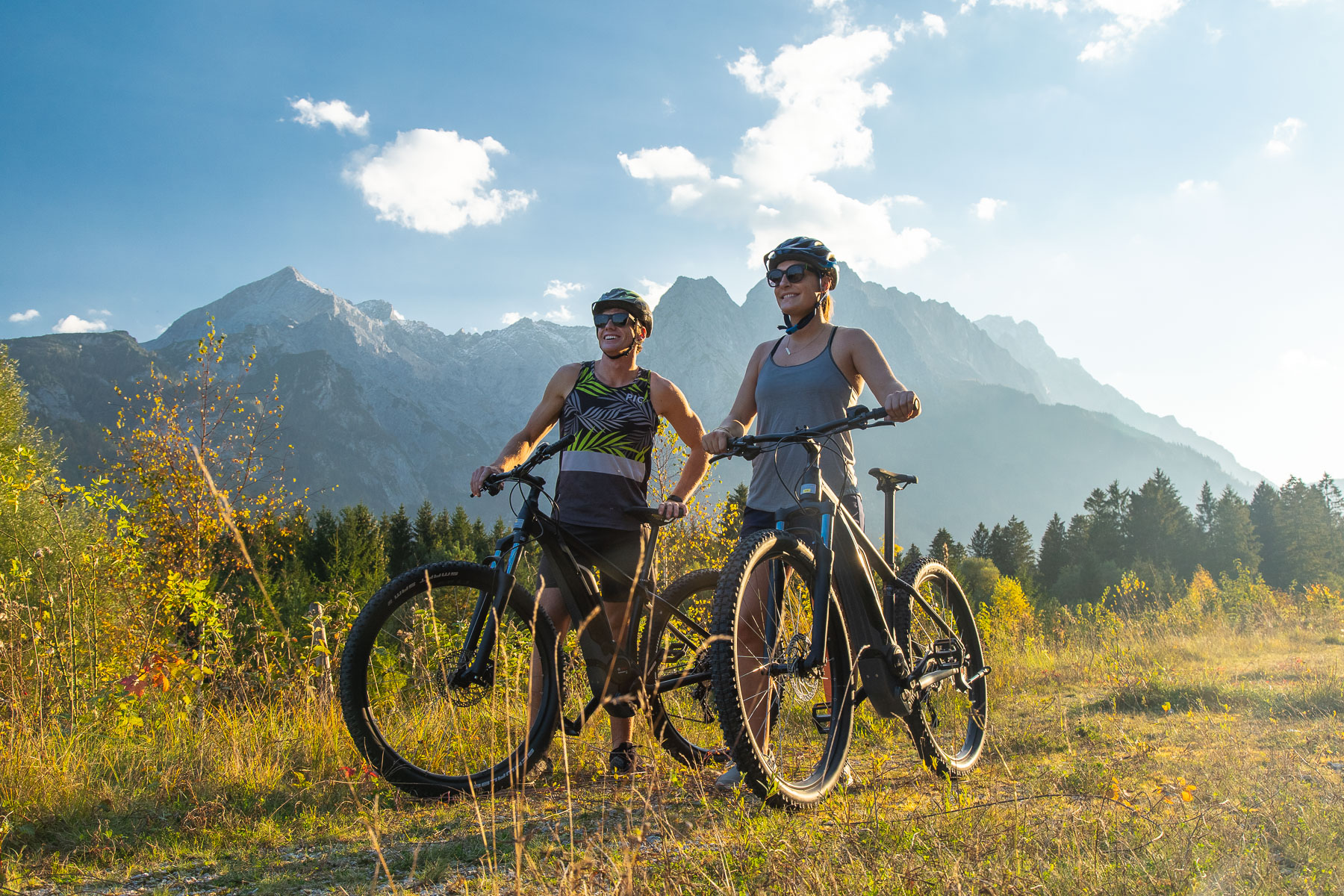 Bike E-Bike Rental
New E-Bikes! Further. Faster. Longer. Our new E-bikes are simply a great time to ride without the lung-busting effort to get a normal bike up the surrounding hills. We have a limited supply of E-bikes available at the Point Wellness Club. Ask us about what bike trails might work best for you. We have some unique local insight that can help.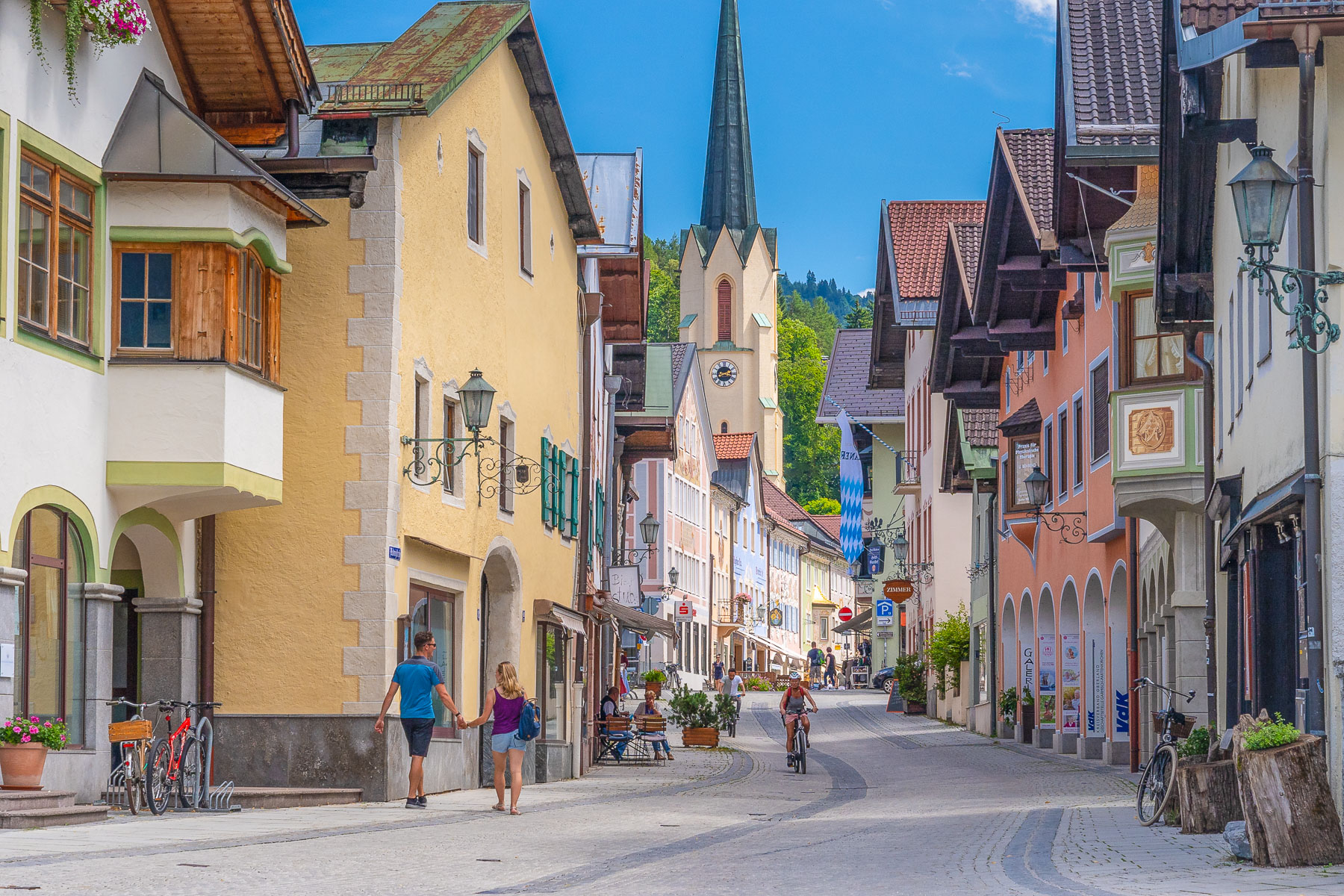 This is no exaggeration: The 9,718 feet high Zugspitze is a mountain of superlatives. Germany's highest elevation is home to three glaciers, a unique 360° panorama including mountain peaks from four countries and an attractive range of activities. A summer day on the Zugspitze offers mountains of possibilities. Let your eyes wander up to 250 kilometers in the distance, visit the historic Zugspitze exhibition, take an exciting glacier hike or toboggan run on natural snow. Tickets are available at our Alpine Adventures shop.