Armed Forces Recreation Centers
Armed Forces Recreation Centers (AFRCs) provide rest, relaxation, recreation and sustainment for military personnel, their families and other members of the Total Defense Force.
Army Lodging (On Post)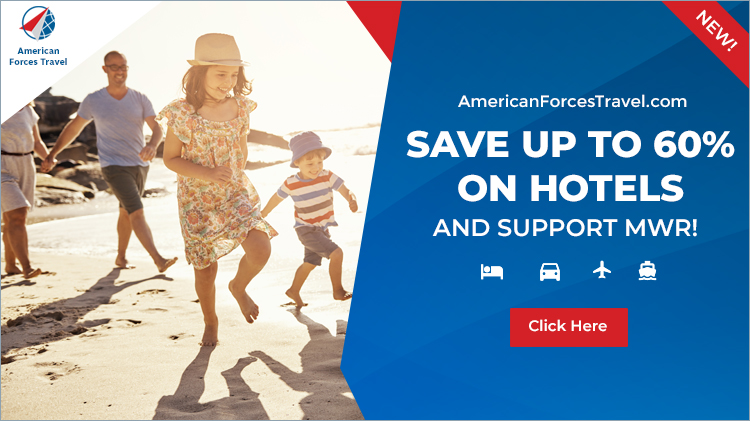 American Forces Travel
When it's time to take a vacation, Army Family and MWR is ready to help make it the best getaway ever. Whether you're heading for the beach, ready to take a cruise or are destined for a week at a great theme park, we are here to help.
We can assist you in a number of ways, including with attraction tickets, cruise booking, resort vacation rentals and much more. If you are an eligible patron, these services and offers are available to you.

Where to Start
Your Leisure Travel Office or ITT Office is the best place to start planning your dream vacation or getaway. Our knowledgeable staff are the best source for information about theme park tickets, museum passes,
tours, national park admission and historic site tickets. Our offices are also where you can find out about
the best hotel rates, airfares and cruise packages – many with discounts you won't find anywhere else.
Start with a visit to your local office to plan your next vacation.
Find your local office here.

Looking for Other Off Duty Travel Services?
Ready to take off and enjoy the great outdoors? Paths Across America is your key to Army RV parks and campgrounds.
Simply looking to book a hotel? Army Lodging might have just what you need for a weekend getaway or special family occasion.
No Federal or U.S. Army Endorsement Implied