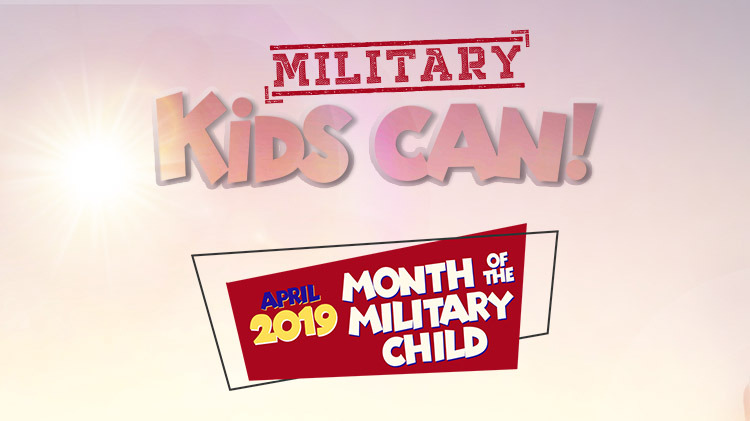 Superheroes in the comics have an advantage – they were born on another planet, wear special armor or got a radioactive insect bite. Military kids face the extra challenges of military life, but without the superpowers.
They meet obstacles head-on, and keep moving forward. They jump from post to post, write to deployed parents, comfort hurting friends – and find time for homework and activities, too. Whatever the task, "Military Kids Can!"
Celebrate through April, during the Month of the Military Child (MOMC).