Esorts Soldier Showdown Featuring:
2020 Madden Tournament
November 8 -10, 2019
At Complexity Headquaters in Frisco Texas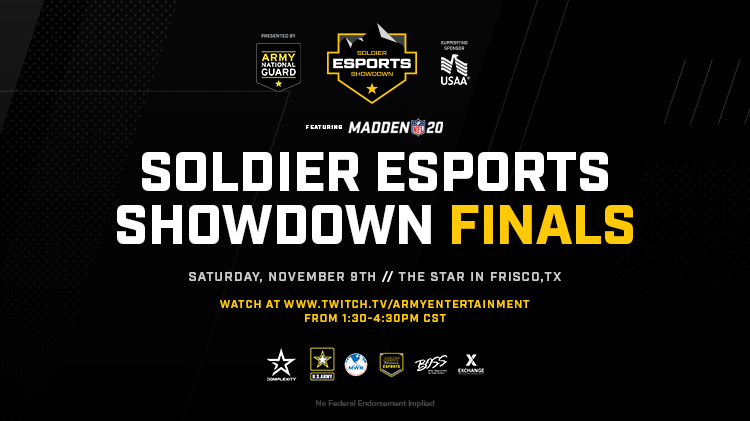 Army Entertainment Esports/Army MWR Soldier Esports Showdown featuring Madden NFL 20 Presented by the Army National Guard with supporting sponsorship from USAA.
Catch the finals live from The Star, the home of the Dallas Cowboys and Complexity Gaming in Frisco, TX featuring 12 Army and Army National Guard Soldiers from around the world this Saturday 9 Nov.
See which Soldier will take home the title! Watch the live stream at www.twitch.tv/armyentertainment from 1:30-4:30 Central.